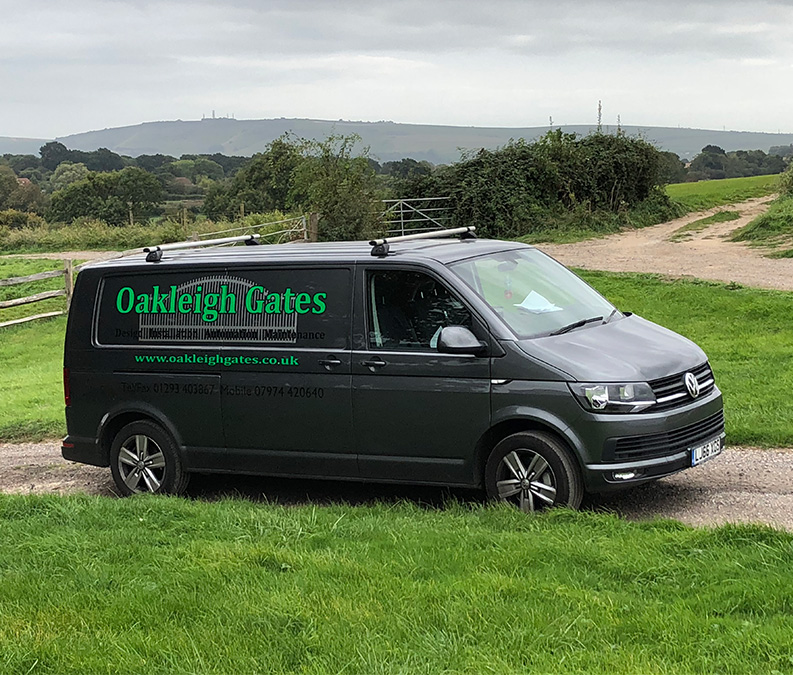 Services
We offer a complete design and build of your entrance, including brick work, drive ways, railings and fencing.
Our gates are all bespoke and built to meet your required style and specifications. Gates are made from steel, wood or aluminium and are either sliding (cantilevered or tracked) or swing inwards/outwards.
Gates are automate to a high safety standard and customised to include Intercoms, Keypads, vehicle loops, safety beams, remotes and GSM receivers depending on your individual needs.
We offer a breakdown service for new and existing customers, and we aim to respond as quickly as possible.
Whether a existing customer or new our experienced engineers can service both domestic or commercial gates and barriers. Servicing extends the life of your security system and ensures it will keep running smoothly in the future.
We refurbish old steel gates that have rusted, removing them with a crane, shot blasted and powder coated so that they look brand new.
All our gates and automation come with a full 2 year warrantee.
We offer a wide variety of services which include the following:
Custom Design Gates and Automation
Supply and fit a range of intercoms from wireless to colour video
Wooden gates in either hard or soft wood
Wide range of services from 24 hour breakdown cover to warranty cover on installations
Routine maintenance contracts on any gate barrier or blocker whether industrial or domestic
Steel Gates – with shot blasted, hot zinc spray, wet paint finish. (This finish will last for at least 20 years)
Galvanize and powder coating
Automation and restoration of existing gates
Bespoke finishes including control panels, intercoms etc.
Please feel free to contact us to discuss options and our full range of services in further detail.